These crispy maple oatmeal cookies are a twist on the traditional oatmeal cookie! They are perfectly spiced and brought to the next level with maple flakes!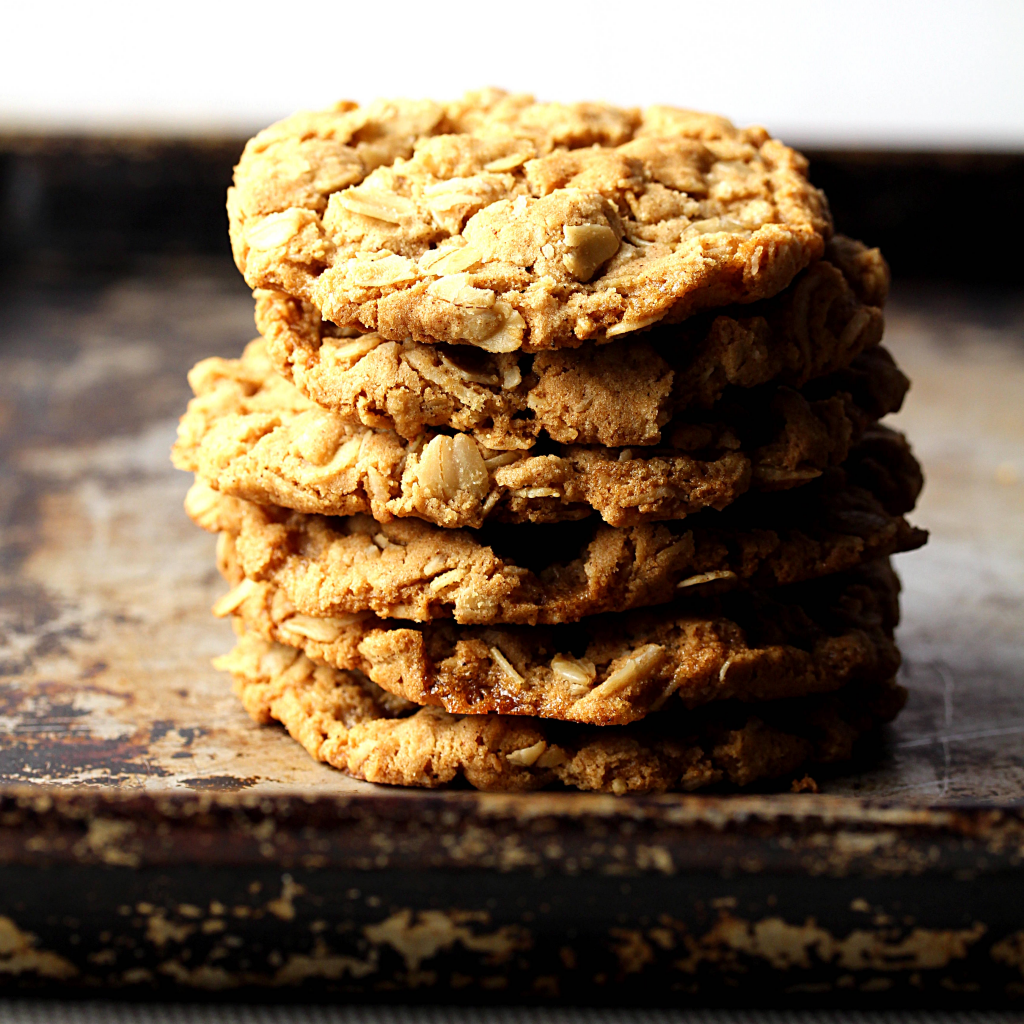 Life Update!
I am back in Winnipeg for the next two weeks for an extended reading week. It's really nice to be back, for several reasons. The most obvious is, of course, getting to spend time with my partner and family. We had a busy first few days, from celebrating my birthday (I'm 25 now… ah!) to parties, to attending activities as part of the Royal Manitoba Theatre Centre's Playwright Fest. It's been busy, but really fun to see so many great people and get out to do some great Winnipeg stuff.
I did crash a bit, though. I've had a couple not great experiences in Montreal that has led to a feeling of uneasiness. In the fall, I met someone who was attending my school and we exchanged contact information. Things soon got weird and he began to harass me over text. One evening, he even started to follow me when I was leaving school. It hasn't escalated since, but it really threw me off. A couple other things happened that made me feel unsafe since then, so I have been, as my therapist helped me figure out, hypervigilant. At first, I didn't really notice it—always checking who was getting on the bus, who was walking behind me, who was getting off the bus at my stop… things like that. After my therapist pointed it out to me, I realized just how much energy I was spending on making sure I was safe. It's exhausting.
When I came home, I was so busy I didn't really have the time to stop and breathe, so I did that last night after a little bit of a meltdown (caused by not listening to my body and doing the self-care I needed). I canceled my plans and my partner and I stayed in. We made a really delish green curry and then I baked these cookies. We sat by the fireplace and watched a show while the house filled with smells of cinnamon. I could feel my body finally start to relax.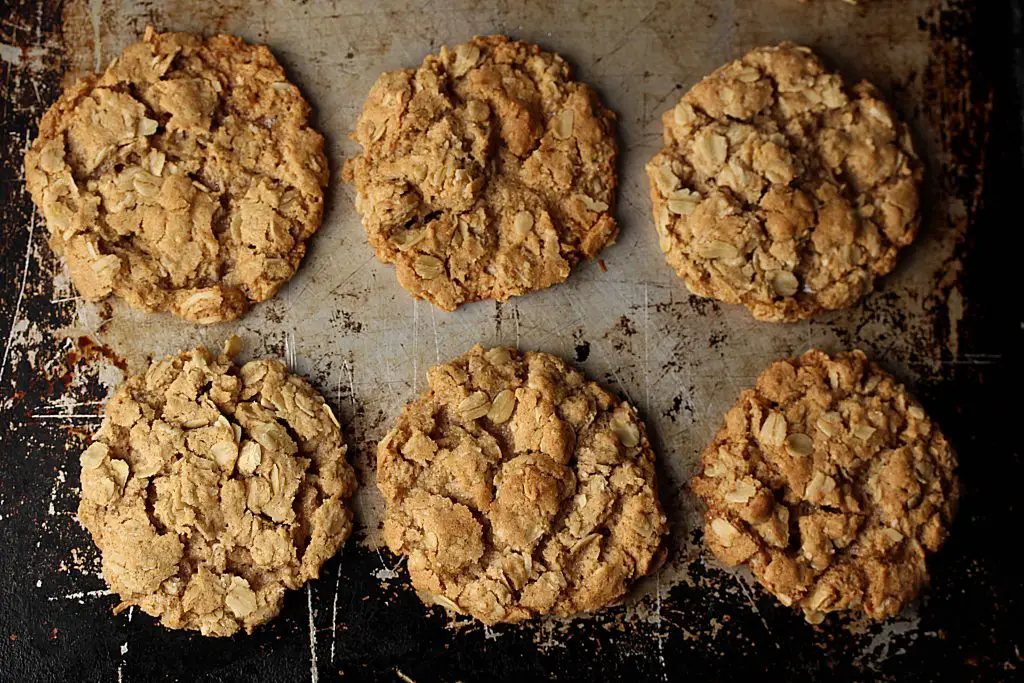 Crispy Maple Oatmeal Cookies!
What also helped my mood is that I perfected this recipe. These cookies might be my favourite cookie recipe I have ever posted to the blog! They are ultra-crispy and have a delicious caramel-y flavour.
These are your classic crunchy oatmeal cookies, brought to the next level (in my opinion). You wouldn't know they are gluten free and vegan.
They call for maple flakes, which you can find at Bulk Barn or speciality stores. It's not the cheapest ingredient (I am sorry!) but they're definitely worth it. I haven't tried the cookies without them, but I am sure they'd still taste yummy!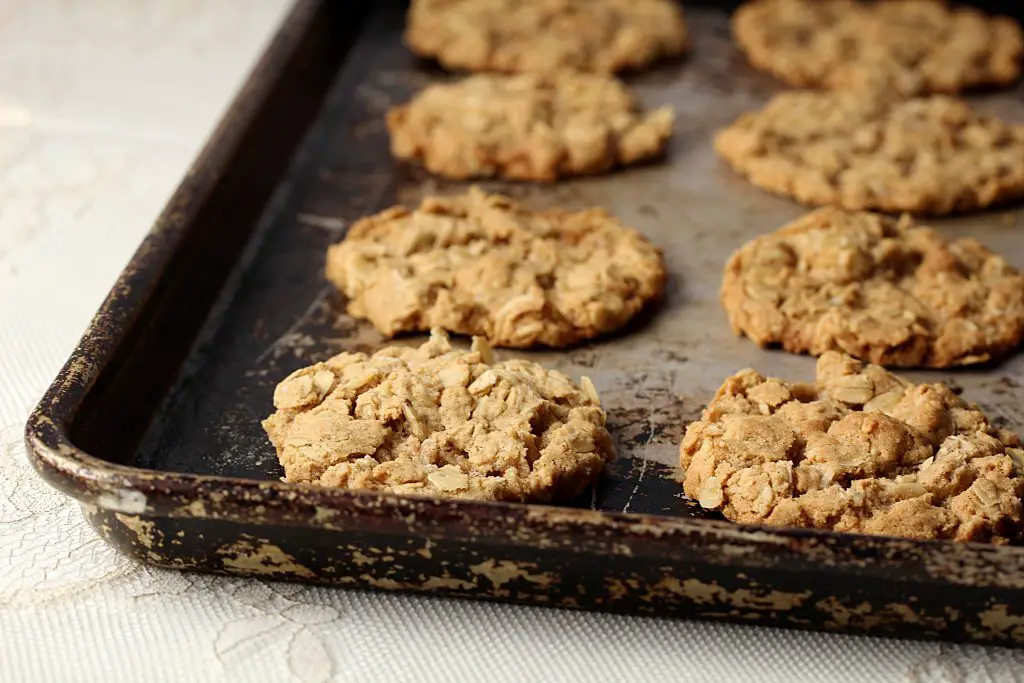 Some tips for making these Crispy Maple Oatmeal Cookies:
When I tried this recipe at my apartment in Montreal, they were thinner then when I tested them at home. My oven runs a little hot in Montreal, so adjust the temperature if you have an oven that runs hot.
They spread out, so I only baked 8 at a time to make sure there was enough room for them to spread without baking into on another.
I used Bob's gluten free rolled oats making this recipe.
I have not tried them with Earth Balance, I used the vegan becel.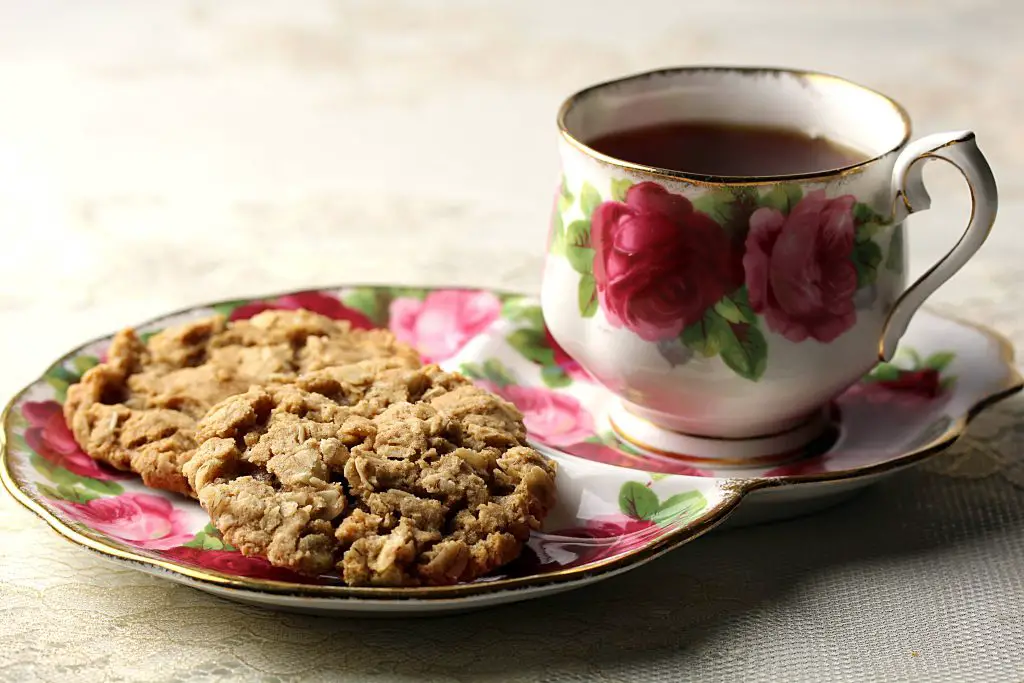 Want more gluten free and vegan recipes? Here are some of my faves on the blog:
I suggest eating these Crispy Maple Oatmeal Cookies by a fireplace with a nice big cup of tea. Warning: they may induce cozy and nostalgic memories, or at least, they did for me.
I hope you're all having a wonderful Monday!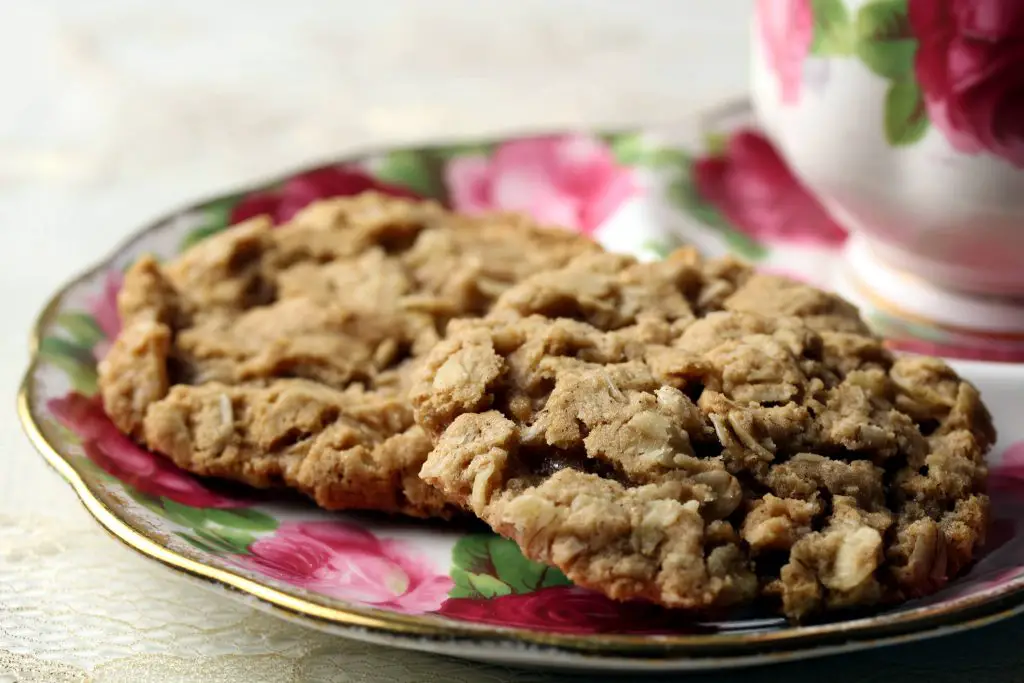 Crispy Maple Oatmeal Cookies
These vegan and gluten-free Crispy Maple Oatmeal Cookies are delicious! They are perfect for an after-school snack with a big glass of soy / almond milk, but they also pair well with a nice big cup of coffee!
Keyword:
Cookies, Dessert, Gluten Free, Maple, Oats, Sweet, Vegan
Ingredients
1 1/2

cups

gluten free rolled oats

1 cup + 2 tbsp

bob's red mill all purpose gluten free flour

1/2

cup

unsweetened shredded coconut

1/4

cup

maple syrup flakes

1

tsp

baking soda

1

tsp

cinnamon

1/2

tsp

salt

1/2

cup

vegan butter (I used the vegan becel)

1

cup

brown sugar, lightly packed

2

tbsp

maple syrup

1

tsp

vanilla extract
Instructions
Preheat oven to 350 degree Fahrenheit. Line a baking sheet with parchment paper.

In a medium sized bowl, mix together the dry ingredients (oats, flour, coconut, maple flakes, cinnamon, baking soda, and salt). 

In a large bowl, beat the vegan butter and the brown sugar. Mix in the maple syrup and vanilla extract.

Add the dry ingredients to the wet ingredients. You'll want to get your hands in there and really combine everything. The dough stays fairly crumbly, but don't worry!

In your hand, squeeze about 1 tablespoon of dough together into a ball.

The cookies will spread while baking, so I only baked 8 at time. Bake for 14 minutes.

Let the cookies cool on the baking sheet for at least 5 minutes before moving them to a cooling rack.